A week has passed already? Sorry I haven't had time to blog, other than update new releases. I have one new release for you along with a coordinating alpha. You are going to love this release!
Another Candle on the Cake
Another Candle on the Cake: Button Alpha
I've got a couple of gorgeous LOs for you!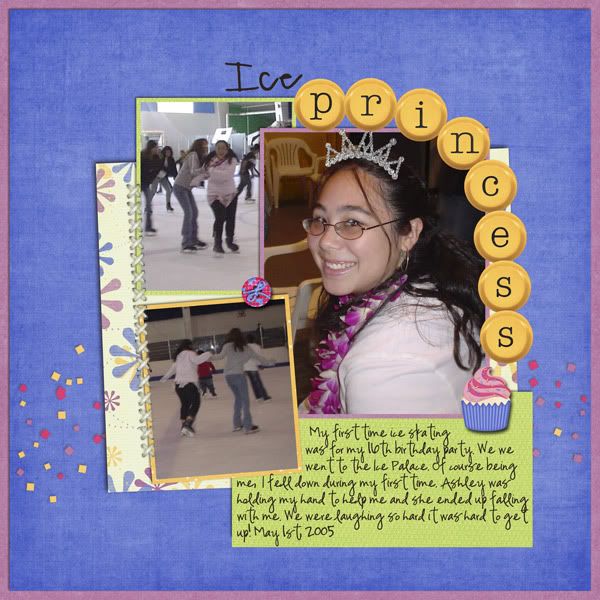 These are both from my 16th birthday party. It was my first birthday after I moved to Hawaii. We went to the Ice Palace for a pizza and skating party and walked around Waikiki afterwards. It was my first time ice skating. It was fun, but I definitely DID fall! hahaha...definitely cold! Enjoy this new kit! It was very fun to work with. See you next week for more new releases...another gorgeous kit is coming!